Want a backup camera but do not want to have the camera monitor installed by a manufacturer? No worries. Your iPhone can serve this purpose.
Backup camera systems for iPhone are used by many today to assist in backing up the vehicle and apart from installing camera monitors to the head unit in front of the driver, the owner's iPhone can also be converted to a wireless backup camera.
How to use an iPhone for a wireless and bluetooth backup camera
iPhone users can always use their old smartphones to set up their wireless and bluetooth backup cameras.
These can be used directly as a camera or as a camera monitor; however, iPhones are not well-suited to be used as the camera itself because of the possibility of theft or damage by the rough handling. They can be better used in place of camera monitors for the driver to use.
How to connect your iPhone to the camera
Once you have the camera installed at the rear side of your vehicle, you just need to go through a small procedure and your backup camera will be all set in place. Here is what you need to do:
Install the appropriate application on the iPhone.
Open the application and click on the WiFi icon.
Search for the WiFi signals of your camera.
List of apps through which you can connect iPhone to the wireless backup camera:
Govue (App download link on App Store)
4UCAM WiFi Backup Camera App – Available on AppStore and Works with this camera only. (Recommended by 190 users, Check reviews of how people easily connect this with iPhone/iPad) 
<
Connecting the iPhone or iPad with an external Camera through WiFi:
Step 1: Open the settings (go to WiFi)

Step 2: Turn on the WiFi

Step 3: Connect the Camera
Here is a list of Best Wifi Reverce Cameras that connect easily with iPhone and iPad
 4UCAM WiFi Backup Camera
Required Power
12V
Viewing Angle
110 Degree Wide
Waterproof
IP 66
Night Vision
Yes
Compatible with
Iphone/Ipad and Android
This camera is compatible with all android and ios devices. It has a proper application. In order to get access to it, you just need to download it from the appstore or play store.
After installation, you will find its icon on your device. It is compatible to all smartphone devices.
The installation process is quite easy, you would not need a router or anything like that. In case of any issue or query, you can simply contact the 4UCAM support team.
They will provide you all the relatable support and guidance about the product. However, when your device is connected to the Wi-Fi camera, you will not be allowed to have access to the internet. Unlike any other camera, you won't answer any calls or messages.

Key Features
The camera gives you a complete footage of all that's happening behind your back.

It can be installed in your mobile phone, tablet or any other similar device.

It is compatible with apple as well as android.

It consists of two sets of IR LED lights to allow the camera to work during night time or in dark.

The camera can be adjusted upwards or downwards at 45 degrees according to consumer's preferences.

The horizontal view in this camera is 110 degrees.
Benefits 
Helps in decreasing the rate of accidents and any harm or injuries that can be caused while driving. All you have to do is install this camera at the back of your car.

The overall battery timing of this camera is 3 to 5 hours if it has been charged fully.

Installation process is quite easy. It comes with a sort of the magnet which simply attaches this product to your device.

Consists of various modes for night as well as day time.
Swift Hitch SH04
Model
SH04
Item Weight
1 Pounds
Voltage
12 Volts
Wireless
Yes
It is a wireless car backup camera iPhone. The surface of the camera is of metal, and it consists of infrared lenses for working in the dark. What makes it attractive to users is that they does not have to own another device i.e. the receiver to view anything.
They can simply connect the camera to their mobile phones, or tablets. It does not affect the functioning of your mobile phone. You can still attend calls or reply to text messages.
These cameras can be used for safety purposes, or taking care of home, or keeping an eye on children etc. It comes with a USB charging cable. If the camera has been fully charged, it working hours could be 5 hours.

Key Features 
The camera could be linked to your cellphone straight without needing an internet connection.

The camera is competent enough to be linked with 2 or more cellphones at a time.

The battery timing of this amazing product lasts up to 5 hours if charged fully.

It has been designed with a water proof surface, which is why it can be used outdoors as well as indoor.

It consists of a magnetic base that helps in attaching the camera to your device.

It shows a clear image if viewed from medium distance. 

Its viewing angle is 65°.

It comes with a one year warranty.

Benefits
Its key benefit is that it can be linked to multiple devices. 

It can work up to 6 feet in its night mode in the dark.

It can function even when it is put for charging.

It allows your device to attend phone calls.

It allows applicability in 2 modes i.e. STA or AP mode. 

Its STA mode allows access to the camera from all across the world if connected to internet.

Allows a free download for both android and apple users.
Esicam EH-05-B Battery Backup Camera
Wireless
Wifi
Power Source
Battery Powered
Battery
EH-05-B
Video Resolution
720p
Battery Timing
7.5 Hrs
Waterproof
Yes
Weight
1.25 Pounds
Night Mode
Yes
This camera is backed up with Wi-Fi and is battery operated. The camera could be used for viewing at the back while parking a car.
Not only that, it can also be used for home safety purposes, or to simply have an eye on your kids. The product is waterproof i.e. it can perform well during rainy weather.
Your mobile phone can be used as a device to administer images and videos. You don't have to purchase any device for viewing stuff. If its battery has been full charged, it will perform its function for 7 and a half hours.
Key Features 
Made up of a metal surface, and is a waterproof camera. Its weight is 1.25 pounds.

Consists of a magnetic base which makes the installation process easy.

It can cover up to ten feet in dark or night mode.

Allows the camera to work under STF and AP mode.

It is compatible with android as well as apple.

The device connected to the camera can receive incoming calls or messages even when the device is linked to camera.

It can work best in rain too.
Benefits
The most important benefit that can be obtained from this camera is the safety and security benefit. It can be installed in cars for viewing backwards while reversing, or it can be installed in homes for security, or for being at home while you are away.

Another key benefit is that it comes with a rechargeable battery that can last for more than seven hours if it has been fully charged.

You don't have to buy a second or third device to connect it to your camera. You can simply link it to your mobile phones, tablets, etc.

The cameras have been designed in a way that they could be used outdoors as well as indoors.
Look-IT Safety Backup Camera
Magnetic Holder
Yes
Weatherproof
Yes
Compatible with
apple/android
Phone Mount
Magnetic
Weight
2.55 Pounds
This is most modern wireless back up camera, which installs in like ten minutes. It is completely a wireless camera, and its installation procedure is very easy. It does not require any technical procedures to be installed.
It can be installed in cars to take a view of what is behind their car. It seeks to improve the levels of safety in your cars. The camera is also weatherproof. 
It consists of a magnetic holder which connects your device to it. It is compatible to apple and android. Moreover, this camera comes with another technology i.e. one touch quick view.
Key Features
It is completely wireless. No wires are required for installing it to your devices.

It supports both apple and android.

One touch quick view is a unique feature which allows users to have a view of what is happening at their behind on their screens.

The installation process is simple but you need to possess a screwdriver.

It is waterproof. The camera does not stop its working even in rain.

The camera has been designed in a way that it does not require any maintenance for four years.
Benefits
Improves safety and security of vehicles as well as consumers.

Both apple users as well as android users can benefit from this amazing product.

This camera assures quality and does not compromise on it.

The installation procedure is wireless. You don't need to have drill machines or anything like that to install it.

Could be installed in cars as well as homes.

Waterproof surface of the camera has another benefit to the consumer. Because of it, they do not need to spend more on maintenance.
It consists of some anti-theft buttons, which makes it difficult to be stolen. Only the linked phone has access to these buttons. Therefore, theft becomes difficult.
Greenyi Wifi Backup Camera
Model
GreenYi-31
Compatible with
IOS/Android
Wireless
Yes
Waterproof
IP67
Night Vision
Yes
Weight
5.6 ounces
This camera is best known for its convenience. It is basically a reverse camera which can be easily installed in cars to get a view of behind.
It is compatible to both apple and android. It can be activated in any smartphone. It has also developed its application.
Therefore, if you want to have access to this camera, you can simply download the app on your device through a secure and fast internet connection. There is no other complex installation procedure. It is also water proof and consists of an amazing night mode. Moreover, it is relatively small in size.
Key Features
It can be easily linked to your smartphone after you download its app.

It also comes with a mini size, which is a universal product, and allows ease of installation.

It is a waterproof and a weatherproof product, which does not stop performing its function during rain.

Focuses on quality management, and relies on high quality material to design the product so that it works best and users have no complains.

The app is available on Play store as well as Appstore.

Focuses on an innovative design to satisfy consumers.

It comes with a one year warranty for normal use.
Benefits
It is a convenient device which is easy to operate.

While reversing car, you need to look around. If you do so, you won't be able to focus on car. Therefore, this device serves the function. It allows you to have a view of what is behind you.

You don't have to buy another device to view images. It can be displayed on your phones.

The installation procedure does not require any technical procedures. You just have to download the app and take benefit from it. 
WiFi Magnetic Hitch Camera
Night Vision Distance
30ft
Lights
Six Infra-Red Lights
WaterProof
IP68 Rating
Battery
Rechargable
Installation
2-step process
Increased demand of this Magnetic hitch Camera has led to a decreased availability but the selections availability is being looked into and is hoped to increase. The camera can be connected to the device using Wi-Fi connection. It is compatible with both Apple and Android devices and the application "RoadVue" can be used to connect the device with the camera. 
Key features
The camera can be connected to your device via Wi-Fi connection.

It has a magnetic mount! It can be mounted anywhere without needing any hardware connection.

It has a rechargeable battery that can be recharged by an included USB port. 

The six infrared lights allow a 30ft night vision.

It is entirely waterproof and has an IP68 rating.
Benefits
It can be connected to multiple devices at a time using the RoadVue app. 

As it is waterproof, it can be used in all weather conditions safely.

Magnetic mounting means that it can easily be attached to any metallic surface.

You do not need any pre-existing Wi-Fi connection, the device created its own Wi-Fi connection that can work everywhere. 

With an excellent night vision, it will give a sharp vision even in the night. 
GreenYi-46 WiFi License Plate Backup Camera
Resolution
720P 1280*720 pixels
Waterproof
IP68
Item Dimensions
1.18 x 0.91 x 0.91 inches
Installation Type
On the License Plate
Video Capture Resolution
720 p
Work With
iPhone/iPad/Android phone/tablets
Night Vision Effect
0.1Lux
View Angle
160 degress
The product currently has reduced selection availability because of the high product demand. This Wi-Fi License plate backup camera can be easily connected to your smart device via Wi-Fi. Most devices are compatible except IOS devices which have an IOS13 or above operation system. Before you install the camera, it is thus preferable to have a test to see if it is compatible to your device. With this camera, you can also record videos that will be saved in the device storage of the phone. 
Key features
Its resolution is 720P 1280*720 pixels high. 
The camera creates its own Wi-Fi hotspot with a signal range of 100ft 
It has 720 TV lines and a wide camera angle
Benefits
It can easily be connected to most devices via Wi-Fi

The wide camera angles and TV lines make it ideal to use when backing up the vehicle. The wide camera angle ensures that no blind spots are left out. 

The camera can be installed very easily. To connect to the device, you only need to scan the given code or select "F-CAR" in Google Play or App Store.
AUTO-VOX T1400 Upgrade Wireless Backup Camera Features & Specs
Signal
Analog
Item Dimensions LxWxH
10.55 x 0.91 x 3.23 inches
Display Size
4.3 Inches
Wide angle(Diagonal)
170 degree
Voltage
12 Volts
Wireless Signal Transmission
up to 100 meters in open area
Auto-adjust brightness
✓
Work as normal mirror
✓
Wireless
✓
Working Temperature Range
-13℉to 149℉
WaterProof Standard
IP68
High Compatibility With OEM Look
Anti-vibrated under various bumpy road
Super Night Vision
6 LED light of rear view camera can automatically switch on/off
This wireless backup camera can easily be installed in vehicles to help out when reversing. The camera needs no delicate wiring attaching the camera to the monitor. A transmitter connects the two and there is no cable linking them. This rids you of the complex issue of wiring a backup camera. Installing the camera involves 3 simple steps. All you need to do is install the camera in the license plate, link the red wire to the reverse light and the black wire with a metal screw. 
Key features
It is IP68 waterproof.

It has an excellent night vision with a 6 LED light 

It can work perfectly at temperatures of -13 degree F to 149 degree F. 

It provides a stable Wi-Fie signal at 2.4G
Benefits
The camera is compatible with a range of different vehicles.

Depending on the light levels outside, the camera will automatically switch the LED lights on or off. It provides light in dark places so you can drive safely even in the dark.

It is waterproof so can be used in all weathers and also at a range of temperatures. 
Uzone Wireless Phone Backup Camera
Image
756(H)*504(V) pixel
Viewing angle
120°
IR Night Vision
18pcs IR Lights
Viewing Distance
32.8ft/10m
Working Voltage
DC 9V-16V
Working Temperature
-20℃~+70℃
Waterproof
IP68
Compatible With
Android and IOS system
For
Trucks Trailers RVs
The camera can be connected to a phone using Wi-Fi and the applications designed specifically for these cameras. It is compatible with both Android and IOS device Safetyeye. For Android, you would need to install the Safetycam application from Google play store. For IOS systems, you need to download Safetyeye application from the Apple store. 
Key features
The camera has distance grid lines that are optional to use. They can be turned off. 

It has 18 infrared lights for night vision lens that give a clear vision during the night.

It is IP68 waterproof as well as shockproof.

The 120 degree camera angle is wide enough to cover all blind spots.

Its optimal working temperature is -20 degree Celsius to 70 degree Celsius. 
Benefits
It is very easy to set up and install. All you have to do is connect the power cable with the car, install the camera and position it correctly, and then connect the DC connector.
It has a wireless connection extending to 328ft. 
It gives a very clear picture with a high definition color sensor. The night vision allows it to operate well even in the dark. 
Sixsun Wireless Digital License Plate Backup Camera
Resolution
HD 720P
View Angle
160 degree
Night Vision
Yes
WaterProof
Yes
Compatible with
iPhone, iPad or Andriod Devices
Power supply
USB 5V
Suitable For
Cars, SUV.
Service
24-Hour Online Customer Service
This wireless backup camera is compatible with most DC 9-18V vehicles including SUVs. It is installed in the license plate from where it can provide a view behind the vehicle to the driver. The camera can record videos which get saved on the device storage of the phone. 
Key features
The camera has its own Wi-Fi with signals panning out to a 100ft range

It is waterproof up to IP68 and very durable

It has a 160 degree angle which gives a wide view behind the vehicle.

With a resolution of 720P 1280*720 pixels, it gives a clear and sharp image. 

The grid lines can be controlled; turned off. 
Benefits
The camera is waterproof and thus very durable. It can easily withstand harsh weather conditions ranging from rain to storm.

The wide angle of 160 degrees gives a complete view behind the vehicle and leaves no blind spot. 

It is very easy to install and use. It involves no complex wiring and all you need to do is download the required app, install and start the camera, connect to the Wi-Fi signals it is emitting and view the screen on your phone.
How to Connect Backup Camera wit ios or Android?
Yes, there are few options. We recommend buyers to see complete features before buying a backup camera for iPhone connection. There are some Smart Cameras available in the market that connects with both iPhone and Android devices.
Can a Wireless backup camera easily work with iPhone?
Yes, it works smoothly if there is an option to connect the wireless backup camera for the iphone.
What is the difference between Wireless and Wifi backup camera?
Every backup camera is a wireless camera use to see rearview. However Wireless wifi backup cameras can easily be connected with iPhone or other smartphones for looking at rearview.
How does the iPhone backup camera work?
Generally, the backup camera units are supposed to be mounted on a car's back. These cameras have functional WiFi connections that form a local network with your device that you need to connect. Having these cameras, you wouldn't need to have a separate traditional WiFi signal.
There is even no need for cellular service for you to make a connection with the backup camera.
Your iPhone connectable backup camera would create its network. An application downloaded on your phone would be enough for the functioning of the camera. That application lets you live to steam the footage on your device. 
Most of the iPhone connectable backup cameras have a separate mount for your device which lets you attach your phone with the car's dashboard so in that case, you wouldn't need to buy one separately.
These backup cameras are now one of the most used cameras by the people who have separate mounts in their car's dashboards. 
What are the wiring methods for wired backup cameras installation?
When it's about wiring the backup cameras for installation, there are two methods to be taken into consideration:
1-Direct wiring  
This is the first type of wiring installation in which the backup camera is directly connected with the A 'switch' and is then plugged in the cigarette power supply lighter. This connection is better to be used as it doesn't break off the car line and the wiring here is kept simple. You can control the functioning of the camera. 
2- ACC connection 
This is the second type of wiring in which the camera cable extension of the red line is connected with the positive ACC like there is a fuse box. The black extension is connected with the grounded or negative pole.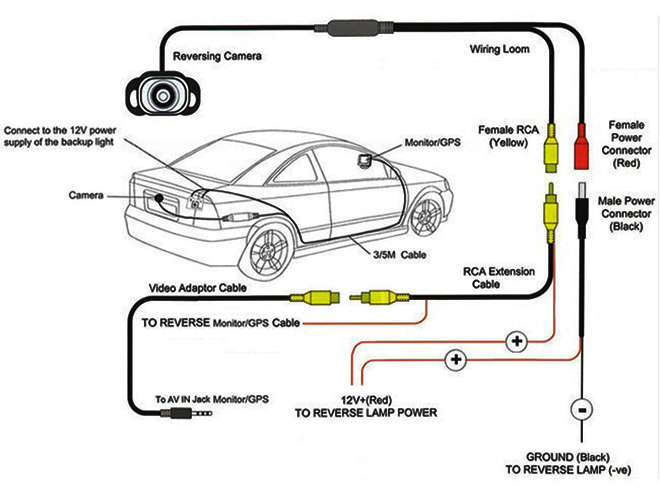 Verdict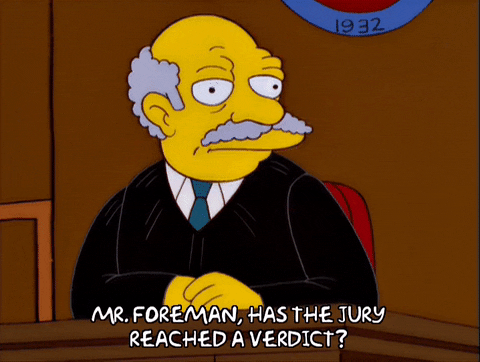 There are several reasons for which you should be considered to have a wireless backup camera installed in your car's dashboard. One basic reason is that these cameras have built-in infrared LEDs in them which provide a better and clear night vision and let the drivers drive safely even in the night. The second and equally important thing which makes the wireless backup cameras worth having is that they are made of high-quality premium materials which make them water-resistant and let them withstand tough weather conditions. 
These wireless backup cameras are so easy to install and function especially better than the wired cameras. Another pro benefit of a wireless backup camera is that it has an affordable price range that you can have it by remaining stuck to your budget. There are some cheap options too that you can buy to have safe and better driving experience. Using a backup wireless camera provides you with an ultimate level of safety. You can get any of the above-mentioned safety wireless backup cameras for your car depending upon the price range and key characteristics that you may want in your backup camera. 
Backup cameras for iPhone are one of the most used backup cameras for having assistance in vehicles. These cameras are easy to install and have live streaming. The iPhone itself can be used as the backup camera. 
Using backup cameras can help drivers so much while driving. The camera monitors also display some important contents like area maps if needed when the car is not in its reverse function. This is one additional benefit of using a car backup camera. However, using an iPhone instead of a monitor with your backup camera can let you take advantage of connecting the camera via Bluetooth and WiFi and this makes the camera more flexible. 
These wireless cameras are an amazing addition to car technology and a tool loved by the drivers around the globe. 
Why use a backup camera connected to an iPhone?
It will help you in reversing your vehicle
A novice or an expert driver, this piece of modern equipment will help you in reversing a great deal.
It allows you to see what your rear-view mirrors cannot show you and this makes backing up a lot easier.
It reduces the likelihood of backing-up accidents
Backing-up accidents, in particular with children and by large vehicles, are quite common in this time and age. Approximately 50 children fall victim to such accidents every week, in the United States and individual action on behalf of all drivers is needed.
These wireless backup cameras will allow the driver a clear view of the vehicle's blind spot, thereby reducing the likelihood of backup collisions.
This facility means that installing backup cameras in vehicles can become all the more feasible, with the possibility of converting any of your previous iPhone models to a wireless backup camera.
You would not need to purchase and install the camera monitor for your vehicle when you have an old iPhone at hand, saving a lot of installation costs and avoiding lengthy installation procedures.
iPhones can connect to WiFi and Bluetooth
Camera monitors that are installed in the vehicle's front can display maps and other content while the car is not in reverse but an additional advantage of using an iPhone in place of the camera monitor is that it can connect to WiFi and Bluetooth and this feature makes its use more flexible. Its also known as Bluetooth backup camera.
Wireless backup cameras are a modern-day piece of equipment used by many around the globe. Experts or learners, all drivers find this quite helpful in making their driving experience better and safer.
The possibility of connecting these cameras to iPhones makes them much more feasible for use.
FAQs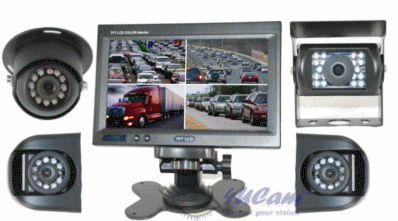 Do these cameras have everything needed for their installation?
Yes, these cameras contain all the necessary equipment for installation. Yet some have additional tools too
Are these cameras water-resistant??
Yes, almost all the backup cameras are made water-resistant so that they can withstand tough weather conditions and function well in rain and stormy weather.
Can these cameras be DIY installed?
These cameras are very easy to be installed so all the backup cameras and other similar car electronics don't need any much effort to be installed. Yet there are simple diagrams and instructions that you can follow while doing the DIY installation of the cameras. However, every product has its manual with it which you can read to clear any queries regarding the installation. You can get help from any professional technician too to get the camera installed easily.
What to look for in a backup camera?
While buying a backup camera for your car, there are certain things that you need to take care about.  First thing is to make sure that it is convenient to use. When you have a perfect backup camera, it will provide you with a rear-view which you can't get with your car mirrors. This will help you have a safe reverse with your car especially if you are not an expert driver. Moreover, a good backup camera helps you in backing up the accidents that happen especially with large vehicles and children.

So the best backup camera is that which provides a clear view to the driver while reversing and provides prevention from collisions. One last thing while buying a backup camera is to make sure that it is feasible enough to use. The feasibility of the backup camera means that they are easy to install with the compatibility to your iPhone regardless of whatever model it has.
What makes the backup cameras feasible to use?
One best thing in a backup camera that makes them highly feasible to use is that they are much feasible. The feasibility of the backup cameras means that they are easily connected through Bluetooth and WiFi.
Can the backup camera be installed on the car's front?
Yes, some of the backup cameras can be installed on the car's front.  The installation though depends upon the type of the camera being wired or wireless.
Read More Articles:
Best Wireless Backup Camera for RV in 2019
Why Wireless Backup Camera For Trailer is Essential & Easy To Install
Type S 6.8″ Wide Screen Solar Powered HD Wireless Backup Camera